*Cough*.
This is that super uncomfortable bit where I have to write about myself in a way that sounds suitably impressive, but doesn't make me sound like a tosser.
(The alternative was to write in the 3rd person and pretend someone else wrote it. Bit pretentious…)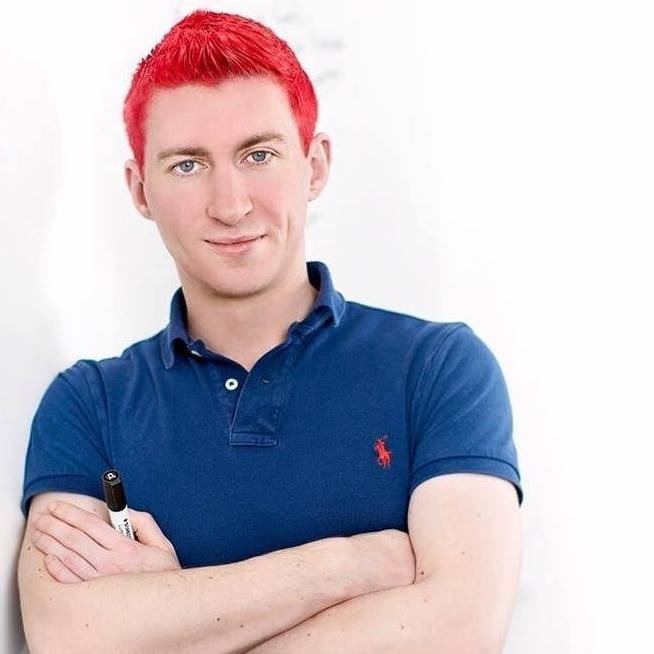 So 'Hello – I'm Rob'.
That's me with the bright red hair. (It's a lifestyle choice).
I'm obsessed with personal development and helping people explore the possibilities of what they could do.
Now, just to get this out of the way…
I'm not a psychologist.
I don't have a degree.
I'm not a 'life coach'.
If you're looking for stuffy academic, then you're in the wrong place.
Fundamentally, I'm a pretty regular guy.
But I'm really good at helping people create positive, powerful changes in their life.
As a kid, I realised that I had a wild and crazy imagination.
And I had the willingness to question everything and push back against 'the way it's always been done'.
Why should we spend our entire lives feeling mostly unfulfilled, doing jobs that we don't enjoy for less money than we deserve… all in the hope that we'll be able to retire one day?
It never sat right with me.
What if there was another way.
I've always been able to 'THINK BIG'.
In fact, I find it impossible to think small.
From early on, I noticed that I seemed to have a different outlook on life to most people.
I always think positive, not negative.
I'm constantly striving towards goals, not reflecting on the past.
I believe that anything is possible, regardless of barriers.
I don't think we need to 'conform' to society, I'm all about building a life of meaning.
On reflection, that means that my entire life has been a journey of personal growth and development.
I was a shy and quiet kid, terrified of everything.
Over the years that I spent en route to becoming a professional performer and speaker, I overcame so many hurdles and barriers which have just exploded my passion for personal development and self-improvement.
Now I'm dedicated to helping regular people (just like me!) all over the world to build their perfect lives.
I'm on a personal journey of personal growth, and I want to invite you to join me.
Step inside and I'll share what I know!
Actually, I started Success Unlocked with one mission:
I am striving to touch the lives of ONE MILLION people around the world and help them to create a happier, healthier, more confident, fulfilled and truly successful life!
It's a big-ass goal, but through my free content, paid training programs and live seminars – I'm convinced I can do it.
And, by stopping by today, you have become part of it.
Excited to get going?
Good, me too!